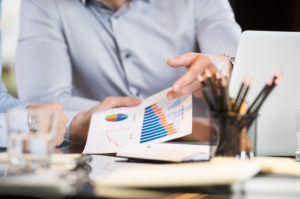 The year 2020 will go down as one of the most challenging years in recent memory. A global pandemic followed by economic, political, and social unrest left many people worried about not only their health, but also the condition of America and the world. Despite the uncertainty, many positives have emerged from the last year and the financial markets have noticed.
In March, the S&P 500 dropped by over 33% as the pandemic unfolded. However, starting in April the financial markets began to climb out of the trouble and by August were back to their previous highs. While this quick turnaround may seem disconnected from the reality of the situation, it is important to remember that the financial markets are constantly looking ahead. Large government intervention combined with the new promise of treatments and ultimately a vaccine helped get the markets back on track.
While there were plenty of obstacles ahead, the eventual return to a pre-COVID 19 world was being priced into stocks and helped move the financial markets to a better than average year. Below are some slides that capture the financial market returns in 2020.