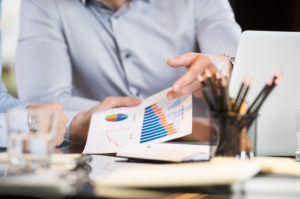 First Quarter 2022 Market Review
The attached report features world capital market performance and a timeline of events for the past quarter. As you will see, both stock and bond markets struggled through the first three months of the year.  Concerns around inflation and economic growth that were already facing investors to start 2022, were worsened with the invasion of Ukraine, which resulted in surging energy prices.  The combination of geopolitical events, inflation, and how the Federal Reserve will raise interest rates resulted in a rare instance where both stocks and bonds posted negative returns for the quarter. The bond market downturn was especially noticeable with the U.S. Aggregate Bond Index returning -5.93%.
While the negative returns for bonds can be unsettling for many conservative investors, we feel it is important to put these returns in perspective. Historically, it has been a rare occurrence for both stocks and bonds to fall in such a way. And while -5.93% on the U.S. Aggregate Bond Index is not to be discounted, stocks by comparison have historically experienced these types of downturns more often and to a larger degree. It is important to consider that aside from rare periods such as the last quarter, bonds have accomplished their role as a hedge against stock market volatility and as a tool for capital preservation.