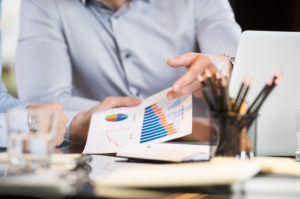 History Shows That Stock Gains Can Add Up After Big Declines:
The market volatility witnessed in the 1st quarter of this year has continued with the S&P 500 Index down just over 13% and the Bloomberg US Aggregate Bond Index down 10.5%.  While the downturn in both stock and bond markets has been unpleasant, it provides an opportunity to review how past downturns have looked throughout history, and how markets responded.  Attached is a history of stock gains that followed large declines in the financial markets. It is clear from the data that those who stuck with their financial plan and investment strategy were positioned to benefit.
Without a long-term strategy, investors may be tempted to react emotionally to short term market fluctuations.  In times of volatility and negative returns like we're experiencing now, it is important to remember that your investment strategy is driven by your financial plan.
As always, we are here if you have any questions or would like to discuss the enclosed information in greater detail.