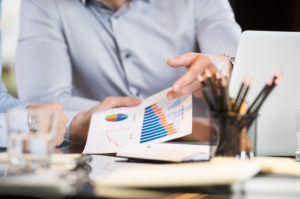 This year marks our 30th anniversary in business, and we have been here with you through many ups and downs in the markets. We know that it can be overwhelming to see the constant news stream about the financial markets and the economy, especially when the headlines include words like "recession," "inflation," and "bear market." Even the most experienced investors cannot help but wonder what it means for their financial well-being and question if they need to take action. At Verus, we understand these feelings and want you to know that we are here to guide you through the uncertainty.
We believe that staying with your financial plan and not reacting to market volatility is the best action. However, we want you to know that over the last year, we have made some changes in anticipation of financial market uncertainty. In many portfolios, we have included inflation-protected bonds to counter the adverse effects of higher inflation. We are utilizing more dividend and value-focused investments, and specifically not adding investments that focus on the more aggressive technology sector experiencing so much volatility. Further, we have shortened our maturities on bonds to take advantage of rising interest rates and are monitoring opportunities for tax loss harvesting.
The "stay-the-course" messaging is not one of inaction, but it is important not to respond to fear in the short term when planning for your financial future. Please know that we are available to answer any questions and appreciate your continued confidence in our firm.